Subscribe to PBC News & Events E-mail Newsletter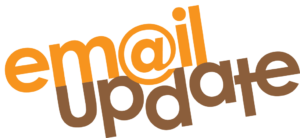 Sign up for our E-mail Update to get occasional E-mail updates on the latest news & events from Paul Bunyan Communications. Just fill out the form below and click "subscribe". All those subscribed to the E-mail Update list will be automatically entered into the monthly E-mail Update prize drawings on/around the first of every month. Only those who are subscribed are eligible for the drawing.  Subscribers can remove themselves from the E-mail Update list at anytime by entering their E-mail address in the removal form below and then clicking "unsubscribe". Once removed, they will not get E-mail updates or be eligible for future prizes.
Prize drawings
December E-mail Update Winners:
Mark Neurauter - $100 Credit on PBC Account
Gerald Wambach - 4 tickets to BSU Men's Hockey Dec. 15
Theresa Wilcox - $25 Starbucks Gift Card
The E-mail addresses in the Paul Bunyan Communications E-mail Update are available only to Paul Bunyan Communications and will not be sold or provided to any other party.