Put your phone system in the cloud with our Managed Voice Service.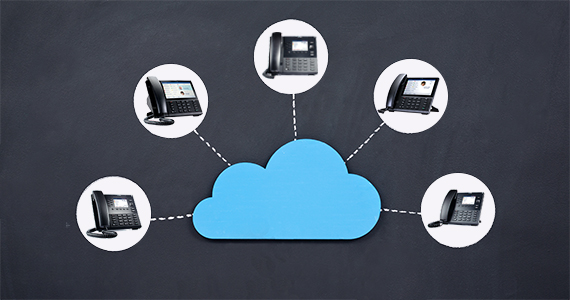 Managed Voice Service, sometimes known as a Hosted PBX, is a managed service offering that provides a complete communications solution — implementation, maintenance, and administration all on a fixed term with monthly payments.
Take advantage of our comprehensive service capabilities and state of the art network to eliminate the risks and uncertainties associated with the ownership and management of advanced voice services.
How it works
Phones at your location connect to our switch via a secure fiber connection.
Your virtual private phone system (Managed Voice Service) is housed at our location and handles all your advanced voice services.
Calls are sent around the world via our public switched network.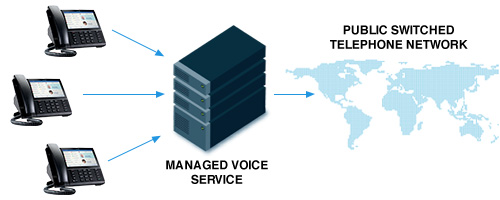 AFFORDABLE
Limited capital investment
SCALABLE
Managed Voice can grow as your business grows
PEACE OF MIND
Top quality customer support
How you benefit
Lower cost of ownership/limited capital expense
Easily upgradable/scalable
No IT or maintenance costs
Connect multiple locations
Unified communications
Disaster recovery preparedness
Get started today!
Contact us and we will get you heading for the cloud.
Our Managed Voice offers complete support, including:
Assessment of your current and future needs, including recommendations for communication‐enabled process improvements.
Complete design, implementation and management of a communications solution fit to your organization.
Equipment and local service in one offering. You will have a single point of contact for all your communication needs.
Software upgrades and support.

FOCUSED ON YOUR SUCCESS
Contact a business solution expert today.
They are familiar with the marketplace and needs of local businesses – small and large.
Your business is our business.
Our staff will set you in the right direction and keep you there as technology advances.