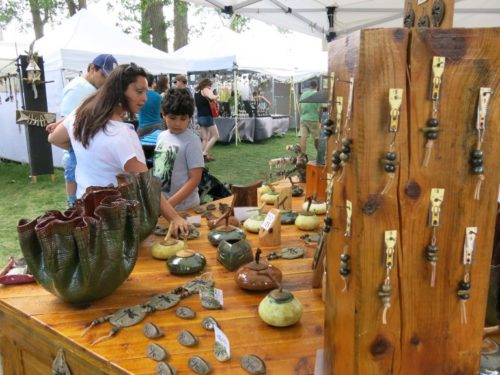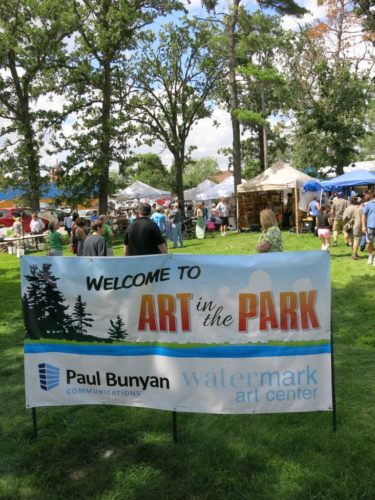 The Watermark Art Center's 52nd Annual Art in the Park presented by Paul Bunyan Communications is July 20-21 at Library Park at the Lake Bemidji Waterfront.
Saturday, July 20              10 a.m.-5 p.m.
Sunday, July 21                 10 a.m.-4 p.m.
Art in the Park has been appealing to local residents and visitors from all over the country since 1967. This juried fine arts and craft fair located in downtown Bemidji on the shores of Lake Bemidji in beautiful, tree lined Library Park and boasts an annual attendance of over 4,000 visitors during this two day event. Situated just north of the famous statues of Paul Bunyan, Babe the Blue Ox and the Tourist Information Center, "Art in the Park" features over 100 artists, a dozen food vendors and live entertainment all within easy reach and walking distance of downtown Bemidji and all its amenities.
For more information, visit https://watermarkartcenter.org/our-programs/art-in-the-park/