1) You will need your subscriber ID. This can be found on your most recent Paul Bunyan Communications bill near the DVR charges.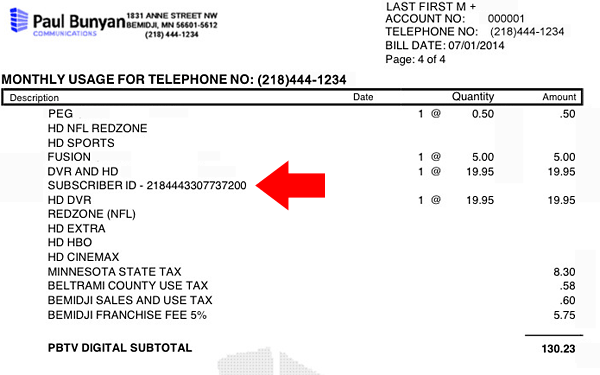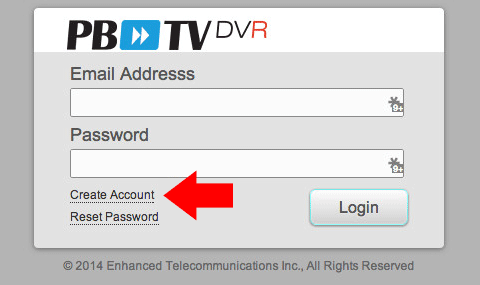 3) Enter in your SUBSCRIBER ID number from your bill, your email address, and create & confirm a password (this can be different than your password for you e-mail address).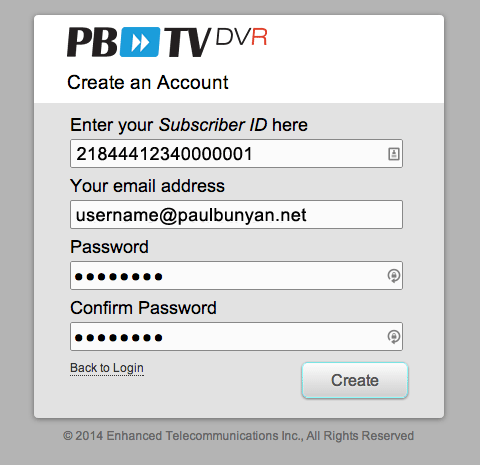 4) Press the CREATE button and then the system will send you an email to confirm that everything was entered correctly. Check your inbox and click the "Click here to finish setting up your Remote DVR account" link.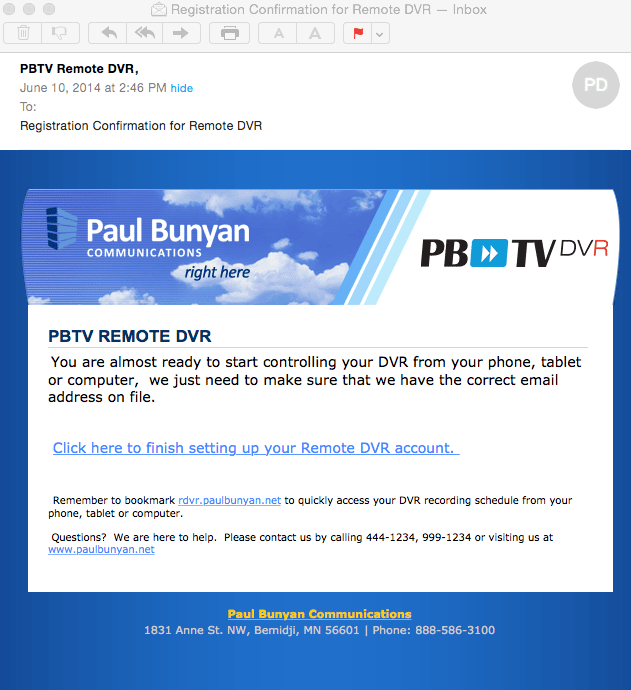 5) You will be presented with a "Account confirmed" message, then you will be forwarded to the
rdvr.paulbunyan.net
login screen. Enter your username/password.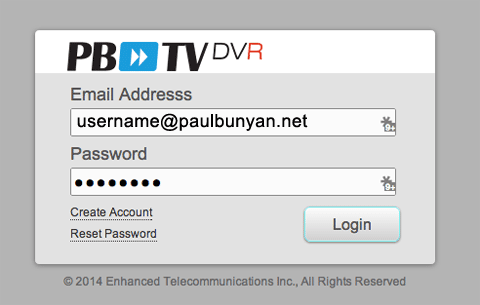 6) Now you can control your DVR schedule remotely.