1910-1930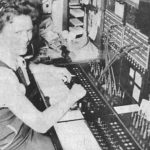 The first Deer River Telephone office was started in July, 1910, by Mr. L. Smith and his wife. At the beginning, they had 60 subscribers and one operator, Harriet Peel. The company was sold in 1915 to Mr. Bartholomew who operated the company until 1926 when he sold it to Mr. J.L. Tucker. Mr. Tucker had one lineman and several operators.
1933
The company was purchased by Mr. George Heck. At that time he had about 300 subscribers. Over the next 14 years many improvements were made. New underground cable was installed throughout the town of Deer River, a new building was built, a new switchboard was installed, and all rural lines were changed from grounded circuits to two-wire.
1947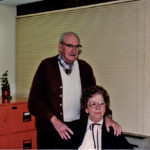 The company was purchased by Ken and Mary Giles. They would own Deer River Telephone for the next 39 years and be the final owners, before it was purchased by Paul Bunyan Telephone Cooperative.
1962
An REA loan was secured for a new building and installation of direct distance dialing equipment.
1970
Ken Giles retired as manager but remained as president of the company. Tom Giles was made the new manager.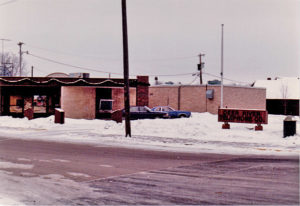 1974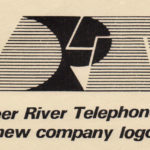 Another new building was built and the telephone network was completely rebuilt using aerial cable in town and underground cable in the rural areas. This allowed for one-party service for all subscribers.
1979
The Miller Hotel was purchased and demolished. The following year the new business office was completed. It would remain open until November 13, 2009.
1983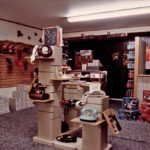 A new company was formed, Northern Communications, to sell and service business phone systems and install a cable television system.
1985
In July, Deer River Telephone Company was sold to Paul Bunyan Telephone Cooperative. At the time of the sale there were nearly 1,550 lines in service. The customers would continue to be a part of Deer River Telephone until 1997, when the purchase was entirely paid for.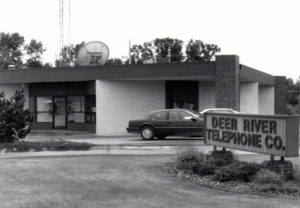 1997
Deer River Telephone ceased to exist as customers were made members of Paul Bunyan Telephone. The Deer River office remained open as part of Paul Bunyan Telephone until November 13, 2009 when it was purchased by the Deer River Cooperative Credit Union.