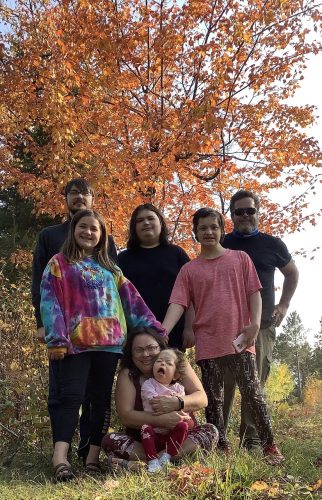 We are excited to announce that Sarah Reiners of Bemidji has won a Nickelodeon's Kids' Choice Awards 2021 Sweepstakes Prize Pack from ViacomCBS. Sarah is a member of Paul Bunyan Communications, and we are an affiliate of ViacomCBS, that participated in the sweepstakes.
As a sweepstakes prize pack winner, Sarah will receive the following:
Official Nickelodeon Slime
Kid's Choice Awards chocolate Blimp smash cake
Karaoke party light-up boombox Sing-station
(2) Adult wireless Bluetooth headphones
(2) Kids wireless Bluetooth headphones
(4) Insulated Hydroflask stainless steel water bottles
(2) Sets of Hydroflask caps
(2) Sets of Hydroflask handles & bottoms
(4) Color-changing KCA cups
(4) Nickelodeon/KCA crazy straws
Various glow-in-the-dark accessories
Various Nickelodeon/KCA customization stickers
"This is so cool!  I try to enter all the contests that Paul Bunyan Communications puts on and saw the information on their Facebook page.  I clicked on it, filled out the form, and wouldn't you know I won!  My kids are super excited," said Reiners.
"As a television service provider, we have the opportunity to participate in and promote some national sweepstakes through ViacomCBS. Nickelodeon is one of those networks and if you have kids, odds are you have had Nickelodeon on at some point.  We're excited for Sarah and her family on winning all that cool stuff." added Brian Bissonette, Paul Bunyan Communications Marketing Supervisor.
Pictured are Sarah and her husband Daniel, sons Dylan, Evan, Kade, and daughters Abigale and Sophie.
Congratulations Sarah!