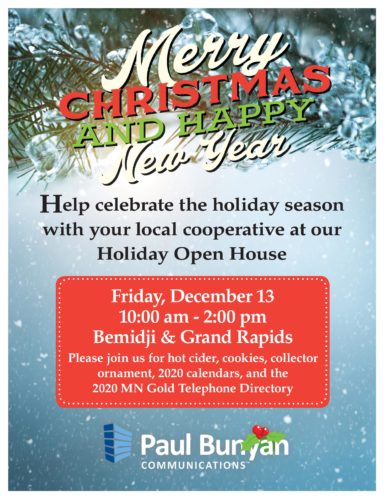 The annual Paul Bunyan Communications Holiday Open House is Friday, December 13 from 10 a.m.- 2 p.m.   Stop in to either of our offices in Bemidji or Grand Rapids!
*Free Hot Apple Cider and Cookies
*Pick up our 2019 collector ornament
*Pick up a 2020 desktop or sticky calendar
*Pick up a new 2020 Minnesota Gold Telephone Directory
All while supplies last.  '
Come celebrate the holiday season with your local cooperative.  We're Right Here!