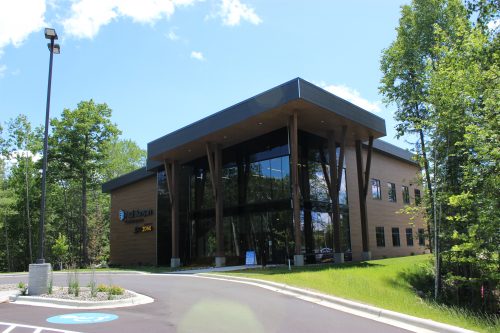 We are excited to announce our Apple Service Center in Grand Rapids is now open at our new office at 510 SE 21st Street!
 The Apple Service Center provides both in-warranty and out of warranty service on Apple products and computer repair including hardware or software problems, spill damage, screen replacement, virus removal, upgrades, and accessories. It is open Monday through Friday from 7:30 a.m. -5:30 p.m.
"It's exciting to open up another Apple Service Center. People rely on a lot of devices and when they don't work properly it isn't fun.  When that happens, we're here to help." said Leo Anderson, Paul Bunyan Communications Technology Experience Manager.
"We've built one of the largest all-fiber optic rural gigabit networks in the country that offers the fastest internet speeds available.  It will provide optimum performance for the devices our customers use but not if they aren't working right.  Now they can bring them to our Grand Rapids Apple Service Center to get checked out," said Gary Johnson, Paul Bunyan Communications CEO/General Manager