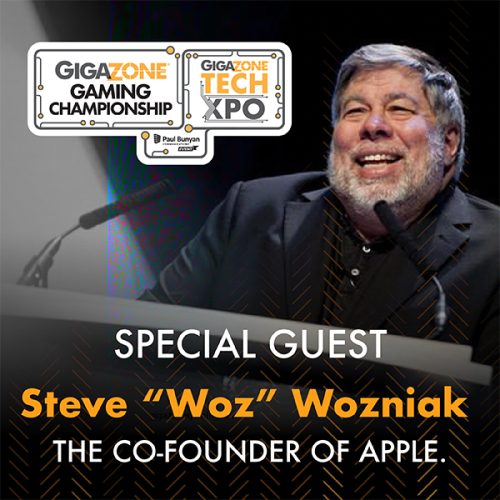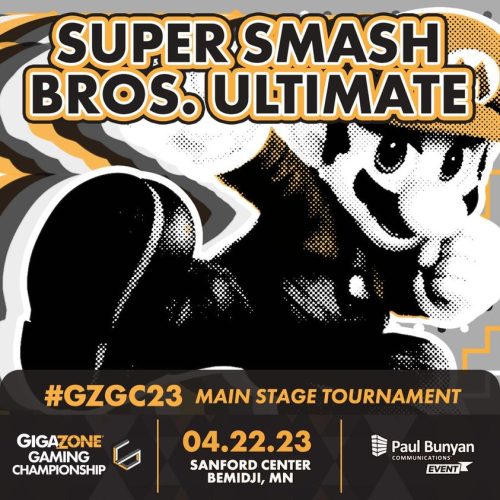 The GigaZone Gaming Championship and TechXpo with special guest Apple co-founder Steve "Woz" Wozniak, a Paul Bunyan Communications Event, is set for Saturday, April 22 at the Sanford Center in Bemidji. The event will feature free gaming on various console and arcade games, numerous tournaments, door prizes, and a new TechXpo that will showcase various ways the latest in technology is being utilized right here in northern Minnesota.    All the fun is free.
This year's GigaZone Gaming Championship will feature various gaming tournaments like Super Smash Bros Ultimate, Madden 23, Fortnite, Mario Kart 8 Deluxe, Rocket League, and more.  Registration for all tournaments will start at the Sanford Center the morning of the event, April 22 at 10 a.m. and go until full.  There is no cost to enter the tournaments.  For more information on all the gaming fun visit www.gigazonegaming.com
The GigaZone TechXpo is a new part of the event with the mission to spark excitement and create opportunities with technology by connecting students, job seekers, employers, educators, and technology enthusiasts from northern Minnesota. There are over 35 exhibitors that will be showcasing various innovation including virtual reality, drones, simulators, and much more.  For a complete list of exhibitors visit www.gigazonetechxpo.com
This one-of-a-kind event showcases Paul Bunyan Communications' IT and web development team which custom built and integrated much of the online technology being used and leverages the speed of the GigaZone one of the largest rural all-fiber optic Gigabit networks in the country. The entire gaming event is run off a single residential GigaZone Internet connection.
"Our cooperative continues to expand one of the largest rural fiber gigabit networks in the country and that brings many advantages to our members.  The GigaZone provides extreme speed and low latency which are critical for the best online gaming experience and the GigaZone Gaming Championship showcases just that," added Leo Anderson, Paul Bunyan Communications Technology Experience Manager.
This Paul Bunyan Communications event includes the talents of many local partners including NLFX, Accidently Cool Games, Northern Amusement, the Sanford Center, as well as support from several regional and national partners.