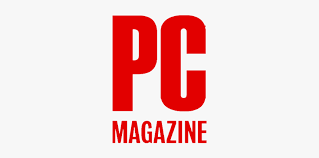 PC Magazine™ has ranked Bemidji the 8th Best Work-From-Home City in the country.
"It is fantastic for Bemidji to be recognized as one of the best work from home cities in the nation! The all-fiber optic network we've built throughout the region with gigabit upload and download speeds makes it possible to effectively and efficiently work from home. Combined with our vibrant community's many amenities, and our wonderful businesses, organizations, and people, it's no wonder Bemidji caught the eye of PC Magazine™!" said Gary Johnson, Paul Bunyan Communications CEO/General Manager.
According to their article https://www.pcmag.com/news/the-best-work-from-home-cities-for-2021, the list contains the top 50 U.S. and 10 Canadian cities with the best combination of gigabit fiber broadband (cost and performance), affordable housing, and "remote-work-friendly" lifestyles.
"It is rewarding to see our region be recognized nationally. The investments we have made in building out an all-fiber optic communications network will serve this region for decades to come. In turn, this supports successful economic development and growth. Our team continues to do phenomenal work in keeping our members connected with the latest in technology" added Steve Howard, Paul Bunyan Communications Information Technology and Development Manager.
"It's great timing for this recognition!  Greater Bemidji has just launched the innovative 218 Relocate program to recruit telecommuters to the Bemidji area.  We are a supporter of the program and are pleased our fiber network helps in creating economic development opportunities for our region" said Johnson.
For more information the 218Relocate program, visit https://www.218relocate.com/