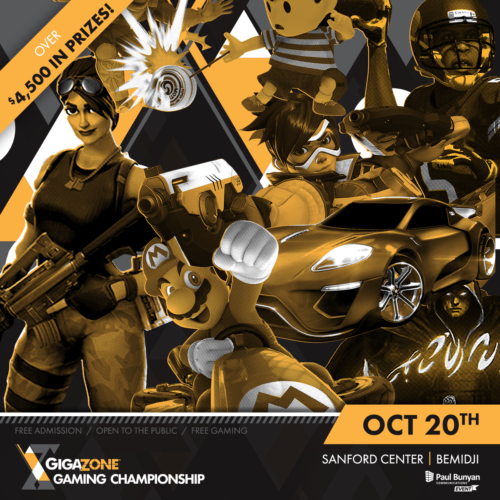 The 2018 GigaZone Gaming Championship is this Saturday, October 20 at the Sanford Center!  Doors open at 10 a.m.  All the fun is FREE with open console and arcade gaming, along with tournaments you can enter throughout the day.
This year we're hosting tournaments for:
Mario Kart 8
Super Smash Bros. (and Melee)
Rocket League
Madden NFL 19
Retro
Magic: The Gathering
You can follow the hash tag #GZGC18 on Facebook or Twitter to keep up with updates. Lots of activity will be happening between today and the tourney!
We hope to see you Saturday at the Sanford Center, Bemidji for GZGC18!
For a complete rundown of the rules and to register your team, visit www.gigazonegaming.com